Privacy Policy
TESTivity's Commitment to Your Information Security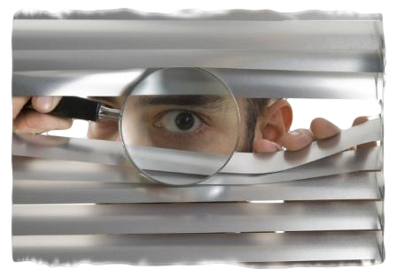 This site (the "Site") is owned by TESTivity, LLC, a Utah corporation ("us," "we," or "Company"). We created this Privacy Policy ("Privacy Policy") to explain how we use the information we collect on the Site. This Privacy Policy is only applicable to the Site, and not to any other websites that you may be able to access from the Site, each of which may have data collection, storage, and use practices and policies that differ materially from this Privacy Policy.
At TESTivity, we take your privacy seriously. As America's leading online insurance school, we're dedicated to ensuring the confidentiality and security of the information you entrust to us. Our commitment to protecting your data is in line with our mission to provide top-tier exam preparation resources that lead you to success.
Information We Collect
When you engage with TESTivity's online insurance school, we may collect certain information to enhance your experience and improve our services. This may include:
Personal identification details (name, email, contact information)
Payment information for course enrollment
Technical data such as device information, IP address, and browsing behavior
Feedback and communication you share with us
How We Use Your Information
The information we collect serves specific purposes, all aimed at providing you with a seamless and effective learning journey:
Personalization: We use your information to personalize your experience, tailoring our online insurance course to match your needs and preferences.
Communication: We may use your contact information to provide important updates, course information, and related notifications.
Improvement: Your feedback helps us enhance our offerings. We analyze usage patterns and feedback to refine our course content and learning tools.
Security: Protecting your data is paramount. We implement robust security measures to safeguard your information from unauthorized access.
Sharing Your Information
Your information is treated with the utmost respect and is never sold or shared for commercial purposes. We may share your data with trusted partners or service providers solely for the purpose of improving our services and delivering the best learning experience.
Cookies and Tracking
Like most online platforms, TESTivity employs cookies and tracking technologies to enhance your experience and analyze user behavior. These technologies help us optimize our content and ensure you receive the most relevant information.
Your Control and Choices
You have control over the information you share with us. You can update your preferences, manage your communication settings, and exercise your rights to access, rectify, or delete your data by contacting us.
Your Success, Your Privacy
At TESTivity, our commitment to your privacy is as strong as our commitment to your success. By choosing our online insurance school, you're not only getting access to a cutting-edge exam preparation program but also ensuring that your personal data is handled with the utmost care and respect. Feel free to explore our comprehensive resources and embark on a journey towards obtaining an insurance license, knowing that your privacy is protected every step of the way.
The use of Personal Information to communicate with you about TESTivity, your use of the TESTivity Virtual Learning Experience, and other related products and services in which we think you may be interested; and to customize and tailor your experience on our Site.
We do not sell, license, transfer, and/or share the billing information we collect from you, other than for billing purposes. We use an unaffiliated, credit card processing company to process your payments. We transfer your payment information—and you authorize us to do so—to this company solely for this purpose. The company does not retain, share, store, or use your personally identifiable information for any other purposes. We use the Transaction Data we collect to enable a consumer's purchase to be processed.
Confidentiality and Security of Personal Information
We may also (and you authorize us to) disclose your personal information to: a) comply with a court order or other legal process or inquiry; b) protect our rights or property; or c) enforce our Terms of Use. Your Personal Information is stored on secure servers that are not accessible by third parties. We provide you with the capability to transmit your Personal Information via secured and encrypted channels if you use a similarly equipped web browser.
The Site contains links to other websites. We are not responsible for the privacy practices or the content of such websites. We also make chat rooms, forums, message boards, and news groups available to you. Please understand that any information that is disclosed in these areas becomes public information. We have no control over its use and you should exercise caution when deciding to disclose your Personal Information.
We have implemented a number of security measures to help protect against the loss, misuse or modification of information we've collected from you. Your personal information is transmitted to and stored on servers that we have taken steps to protect from unauthorized access or intrusion. We do not ensure or warrant the security of any information you transmit to us. Your use of this site represents your acknowledge and assumption of this risk.
We reserve the right, at any time and without notice, to add to, change, update, or modify this Privacy Policy, simply by posting such change, update, or modification on the Site and without any other notice to you. Any such change, update, or modification will be effective immediately upon posting on the Site.
This site is owned and operated by TESTivity, LLC PO BOX 910555 Saint George UT 84791
Effective Date: Jan 1, 2007
Last Updated July 14, 2023